Salam sejahtera and Good day to all,
Some jokes to share with you all
From the Star (sempat baca dlm 15 min lunch)
Boss :
Any suggestion ?
- Once again no respond -

- Semua berebut rebut bertanya - :


Worker C :
Any Christmas bonus and holiday ?
Boss :
... (berdiam diri)
Banyak yg boleh kami fikirkan dan pelajari menerusi dialog mudah ini :
1 ) Mengapa pada awalnya tiada respond ? Saya rasa kalau soalan tersebut diajukan kpd rakyat asing khasnya Mat Saleh, letih mulut anda menjawabnya (kalau x minta mereka bertanya pun, saya jamin mereka anda ' fire ' soalan kpd anda, bagaikan mesin gun.
2) Why holidays and bonus ? Why not promotion , other gifts eg : Modal to further your study, or other questions ?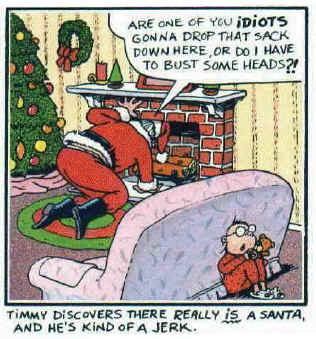 3) Mengapa Boss mengambil keputusan utk berdiam diri di akhir perbincangan tersebut ?
Jom, kami berfikir sejenak ...